Burmester Industrial Consulting – competence since 1988
The expertise and experience of our employees in the fields of plant planning, process engineering, mechanical engineering and civil engineering allow B.I.C. to plan and supervise complete plants up to construction.




About us
In the field of the industrial process industry, B.I.C. is a competent engineering and service partner for plant layout design since 1988. Our competence team has long time experience in design and planning different kind of plants in 3D. We are using professional CAD tools (Intergraph / PDS, Bentley / Micro Station, AutoCAD 2D / 3D, AVEVA / PDMS, TEKLA Structure, SOLID EDGE etc.).
In the last years we have realized some comprehensive projects in the process industry and for energy power plants (Power Systems) successfully and all in time.
We provide competence and experience in Plant layout, Chemical and Thermal Process Engineering, Mechanical Engineering, Civil and architectural Engineering. Looking forward with our people's background we are able to realize complex basic- and/or detail engineering projects.
Our team
From the company start up we concentrated to win qualified engineering  personnel based of our experienced and professional training in the 3D CAD use of project planning.
The result is an efficient and high motivated team of employees (incl. freelancer). The team has more than 80 % of engineers (Bachelor / Master Engineers).
With the long term project experiences of B.I.C employees, we have to work in projects which are extended across different locations. We are also using the actual technologies in professional application of 3D CAD systems (e.g. PDS / PDMS and other 3D applications). This is the reason B.I.C can offer a comprehensive spectrum of engineering services.
Our core business in plant engineering
We focus on the business areas of the manufacturing industries in plant engineering, in which we have many years of project experience.



ENVIRONMENTAL ENGINEERING



CIVIL INDUSTRAIL ENGINEERING
Extract of reference customers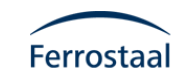 Our partner in the field of plant engineering
PHONE
+(49) 171 316 43 49
MAIL
burmester@burmesterconsulting.de
ADDRESS
Lettigkautweg 20
60599 Frankfurt/M.